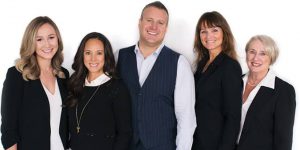 Welcome to the newly redesigned Lachance Team website! We, as a team, are so excited for this new chapter of our business. As we all know, the many avenues that deliver information to the public are ever evolving. We have flourished throughout various communication trends and are endeavoring to keep pace with all the latest advertising outlets.
In order to maintain contact with clients and friends as well as deliver current real-estate market news, we have designed a user-friendly way to access our team's content 24 hours a day.

Something for Everyone
Our new website has something for everyone. It features information about our team members via our "Bio" page, quick and easy links to our social media pages, the ability to research all of our current listings, "Helpful Hints" that will assist you in the process of purchasing and/or selling a property and so much more. Have fun and explore all of the interesting pages on our re-designed website!!
Along with our website, we have expanded our advertising outlets.
For our traditional clientele, we are still advertising via our local newspaper (The Sherwood Park News) as well as mailing quarterly brochures with our current listings, upcoming household trends, recipes and other entertaining articles.
Connect With Us on Social Media
Our connection with our current clients and soon-to-be clients has also gone digital! We have a fun and information filled Facebook page as well as an interactive Instagram account (@thelachanceteam). You can find links to both accounts at the bottom of our homepage. Both social media accounts display new, current and featured listings and upcoming open house events.
Saying that, life is not, and shouldn't be, focused solely on business. It's about making and maintaining personal connections. Our social media accounts also feature local community events, inspiring quotes, decorating ideas and other posts we hope page visitors will find interesting.
As a team, we pride ourselves in having built a large and loyal clientele through direct personal contact. However, we do realize that communication trends are deeply embedded in so many social media outlets. With our new website featuring access to all of our team business information, it is our hope that you will become part of our extended "Lachance Team"! The idea of our blog as well as our Facebook and Instagram posts, is for visitors to become familiar with our team, receive information regarding new and current listings as well as view the many activities of the team.
We Value Your Feedback
Your feedback is essential to our growth as a team. Our philosophy is to find a sincere connection with every client and go beyond the expectations of customer service they have previously experienced during the selling or purchasing process. We believe in the reinforcement of encouraging feedback as well as learning and evolving from constructive criticism. Please feel free to contact any member of our team to share your experience.
Many thanks to Karey and John Wood at Wood & Co Creative for their assistance in handling our team photo shoots and with re-designing our website. Our long-standing partnership with both Karey and John has been one that we greatly value. Their expertise has provided an abundance of help throughout this newest chapter of The Lachance Team's journey!
Please check back with our team blog to view upcoming events, updates on the ever-changing real estate and mortgage markets, home decorating tips as well as other entertaining home-related articles.
Along with our blog, please make sure to follow us on Facebook and Instagram to receive our latest news and team updates!